Now you can eat, drink, and be social at Brewfontaine at the Hills, right here at Liberty. Come before your round, enjoy the hang afterwards or pick up a Grab & Go Sandwich at the turn. Dine in the clubhouse pub or outside in the courtyard beer garden.
Look for our beverage cart out on the course as well!
Click on menu to enlarge...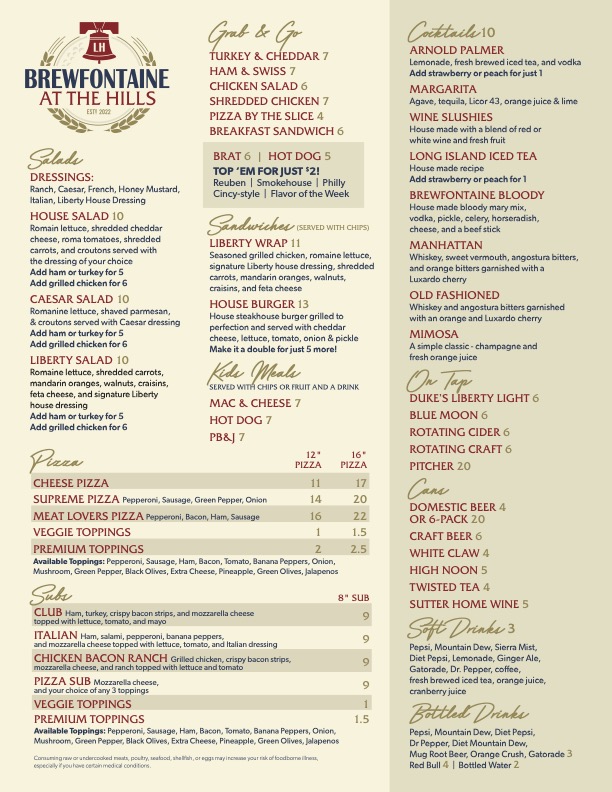 Buy a Brewfontaine eGift Card to use at The Hills or at the original Brew! Click below...