Big Cat Lefty Righty 2022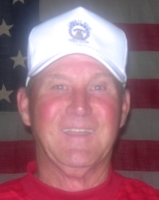 So named the Big Cat Lefty Righty in memory of one of our favorite lefties-- Tom Whitaker. Tom and his favorite righty partner Rick Zerkle, enjoyed this fall tradition and won many times over the history of the tournament.
This unique annual event pairs up a right-handed player with a left-handed player for an 18 hole 'Jumble' format featuring 6 holes each of scramble, best ball and alternate shot.
The $44 Entry fee includes 18 holes with cart, lunch and prizes. $30 for annual pass members, $20 for annual cart members.
Tee times will be assigned in the 9-10 am time range.
Register 2 players per Entry
Event Properties
Event Date
09-18-2022 9:00 am
Event End Date
09-18-2022
Registration Start Date
07-01-2022
Capacity
60
Registered
10

[View List]

# Remaining
50
Cut off date
09-17-2022
Individual Price
$44.00