Thursdays 4:00-5:00 (Early Div) or 5:00-6:00 (Late Div)
(only one registration per team is needed)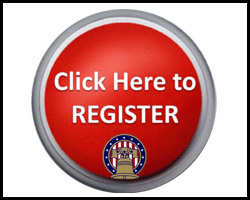 2021 Best Ball League Information
League fees are paid in TWO INSTALLMENTS:
(OR pay FULL season and get a week FREE, see PAY FEES page for price breakdown)
First Half Due by APRIL 22
Second Half Due by JUNE 10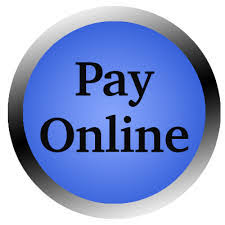 Based on 16 weeks: (15 weeks regular season + first week of tournament play)
Riders: $161 per HALF (you save $3 per week over regular riding rates)
Walkers: $121 per HALF (you save $4 per week over regular walking rates)
LHGC Members (riders): $81 per HALF (save $1 per week by pre-paying cart fees + $25 dues)
LHGC Members (walkers/ annual cart members): $25 per HALF (dues only)
LHGC Members who do not have annual cart may also purchase a Members eCart Card for optional use if they walk & ride

2021 Schedule Highlights
April 29- First week of league competition
July 1- Last week for new subs to play
August 5- Final night of regular season competition
August 12- Tournament Play Begins, Single Elimination (& distribution of winnings from regular season)
League Rules & Format
Best Ball format will be played with two player teams playing head to head matches. Best Ball is played as each player playing his own ball through the hole. The lowest net score (with handicap) of the two is the "team score" for the hole.
WHITE tees. (70+ have option to play SILVER and Ladies have the option to play RED).
You may roll the ball with the club head a maximum of 6" in your own fairway no closer to the hole. The ball should be played "down" as you find it everywhere else.
Handicap will be figured at 70% of your 9 hole handicap and will automatically adjust weekly based on your score.
Instead of a weekly 'Closest to the Pin' there will be drawing for a $10 E-Gift Card (all players eligible who played that week, one each division)
Scoring: 20 Point Scoring consists of 2 points for each hole and 2 points for the total score.
Conceding the Hole: "Gimme" Putts are okay "Takee" putts are not okay. Double Par will be the max score allowed on any one hole.
SUB/NO SHOW POLICY:
NO SHOW teams will be given a score of double bogey for each hole. All players who show up or get a sub (besides their partner playing for both of them), will receive 1 extra point per match for showing up. This is shown in the column below entitled Total Player Points. Team Points represent the match results. Total Points combines the two and determines current standings. (We use nightly Subs, not makeup matches. Subs must have already subbed in the league this season to play anytime after TBD. League members are not eligible to sub during tournament. Members are responsible for their sub's applicable nightly fees.
How Best Ball is Played

Two players (partners) play a match against two other players. In a best ball format, each player on a team plays their ball from where it ends up (no "best shot" or picking up and moving the ball to another location). It can be viewed as each player playing a typical round of golf, with their own score for each hole. The team score for each hole is the lowest score by any one player (subtracting any stroke adjustments for handicap.) As an example, a team of 2 players score 5 and 5 on a hole. Let's say one of the players gets a handicap adjustment on that hole of 1 stroke. The team score for this hole would be a 4 because the player's score was 5 less 1 stroke adjustment. The team score for each hole is compared with one team winning each hole or "halving" the hole if there is a tie. The team winning the most holes wins the match.
Handicaps are applied beginning on the most difficult holes on the golf course. That is determined on the scorecard where each hole is ranked with 1 being the most difficult and 18 being the easiest ranking. Let's say one player has a 3 handcap and another has a 1 handicap. The 3 handicapper would get a stroke on each of the three most difficult holes and the 1 handicapper would only get a stroke on the most difficult hole. These strokes are subtracted from the players actual score on any given hole to determine their net score for that hole. The lowest net score from one team is compared to the lowest net score from the other team.
Player Contacts