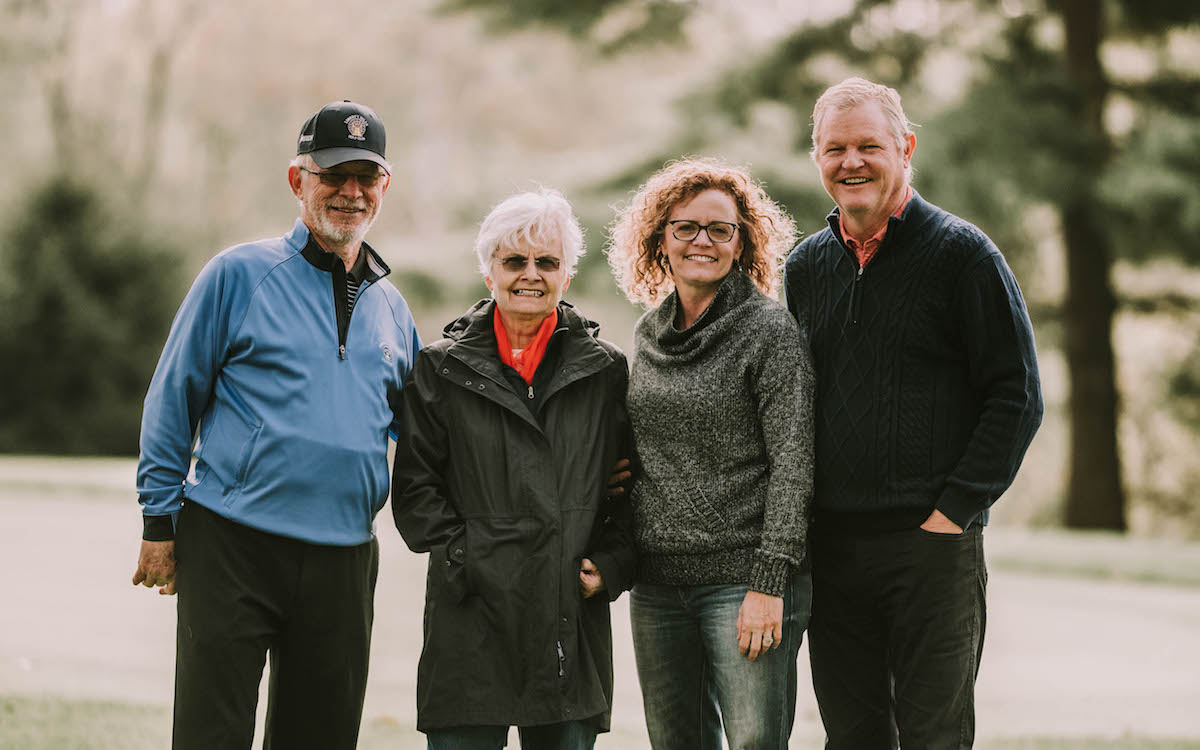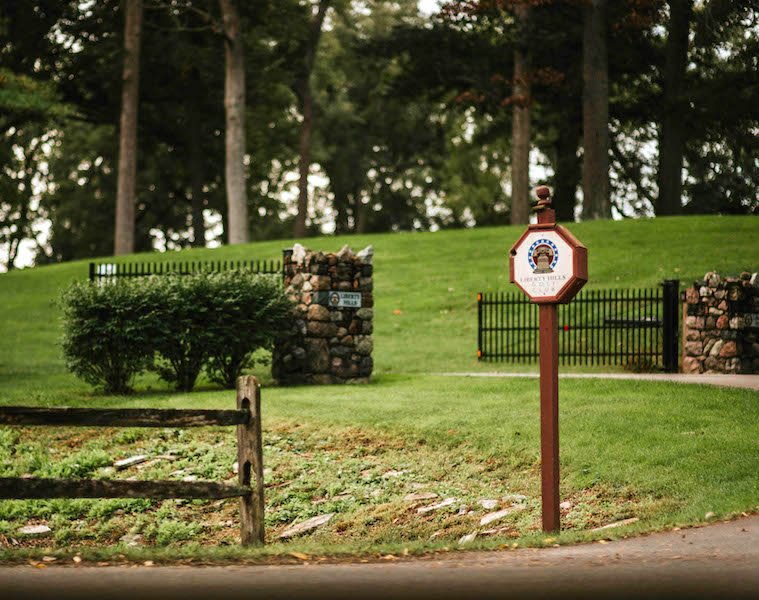 And so it Began...
"Oh $#*t" was exactly what Roy Clark said to himself when he drove up the drive lined with giant oaks in 1995. After investing 20 years at Mill Creek Golf Club in Ostrander, Ohio, he and wife Donna were really just window shopping for a new adventure. A brief glimpse at the then named Bellefontaine Country Club, more than piqued their interest. The gently rolling terrain, sweeping views, a meandering creek and ancient oak trees beckoned.
Fast forward 23 years, and it's easy to see that Roy, Donna and the course they renamed Liberty Hills have made an indelible mark on the local golfing community. Daughter Traci and her husband Roy Hobson joined the team along the way. Son Mike and all the grand-kids have been involved at one time or another. Other staff have been with us so long that they feel like members of the family.
Our family is so pleased to welcome you to Liberty Hills and we are genuinely happy that you're here. Our staff works hard to deliver the finest conditions and most welcoming service you'll find anywhere. We love hosting you and hope you'll enjoy being here so much that you'll return often. Let Freedom Swing!
---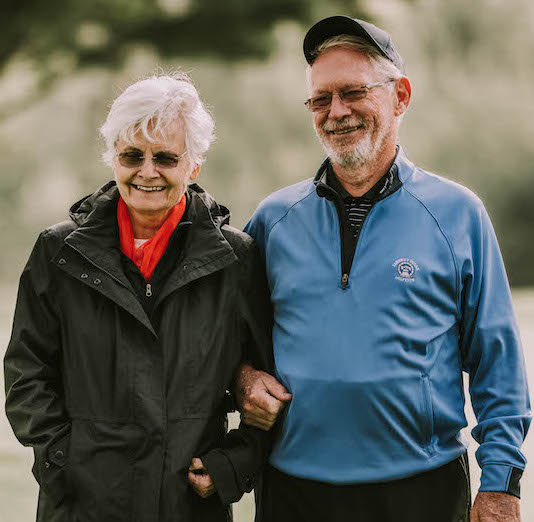 Roy & Donna (Black) Clark
Course Owners
After a successful baseball career at Bowling Green State University, Roy stayed at BGSU and worked his way up the administrative ladder to become University Registrar. Donna focused on raising son Mike and daughter Traci and worked part-time at the university.
Donna's parents, Bill and Myrtie Black had converted the family farm into a 9-hole golf course in 1972 and after commuting weekends for a few years to help with the growing business, the Clarks relocated to Ostrander in 1977 when Mill Creek became 18 holes. Twenty years later, Mill Creek was a thriving entity in the booming Southern Delaware County landscape. A casual Sunday afternoon ride to see a property in Logan County, led them up the driveway that fateful day in 1995. Since then, Roy and Donna have focused on the same things at Liberty Hills that made Mill Creek such a success. Solid course conditions, friendly service, player development, supporting juniors and connecting golfers through tournament and league play have all become hallmarks of their operations. Roy's support for public golf has led him to numerous service positions with the National Golf Course Owners Association and the Ohio Golf Course Owners. He was recognized by the National organization in 2011 with the Paul Porter Award for a member who has left an enduring mark through the highest level of commitment, service and leadership. Roy and Donna still maintain ownership with Donna's sisters where it all began at Mill Creek. They enjoy wintering in Sebring, FL where they find time to play a little golf themselves. Donna enjoys tending her flower beds both south and north. Other than watching local harness racing, Roy's only real hobby is his life's work in golf. Don't be surprised if he remembers your name and something about you the next time you visit Liberty Hills.
---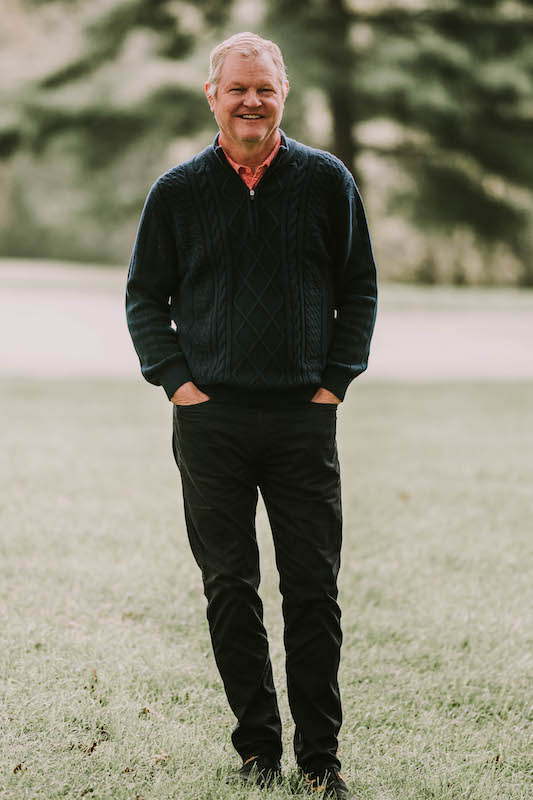 Roy Hobson
PGA Director of Golf
Roy developed his lifelong love affair with golf at a young age. By 8, he was a junior member at The Ohio State University Golf Course, and was Junior Club Champ at 13. His dad Ted, a Columbus Realtor, was an avid amateur player who instilled a passion for the game and competing in his 3 sons. Playing for the Upper Arlington High School and Ohio State Men's Golf Teams primed Roy to win the Ohio Open and then to pursue a career as a PGA Member Golf Professional. He honed his skills at Zanesville Country Club under the legendary Paul Thomas (grandfather to PGA Tour's Justin Thomas) and at Wee Burn Country Club in Darien, CT under Hall of Fame Professional Roy Pace. This set Roy up for 9 years as Head Professional at exclusive Point Judith CC in Narragansett, RI. Returning to Ohio, Roy sharpened his teaching as Director of Instruction at Muirfield Village, Golf Center of Dublin, SportsOhio, Mill Creek and Liberty Hills. Managing the Golf Club of Dublin for 4 years also gave Roy valuable experience at an upscale public golf facility. Roy's real passion is teaching kids. He developed our very popular junior programs at Liberty Hills which have been churning out successful young golfers since 2001. His players have competed in Ohio State High School Championships and played for Ivy League and Division I college golf teams. Roy defined "late bloomer" when he completed his Masters in Education at age 50. He shares his passion for learning at Bellefontaine Middle School where he teaches 7th grade math, just to keep it interesting. Roy is an ACBL Life Master and enjoys playing tournament bridge when he can sneak it in. He met Traci after a co-worker (her brother Mike) suggested they might hit it off. Turns out her big brother knew something.
---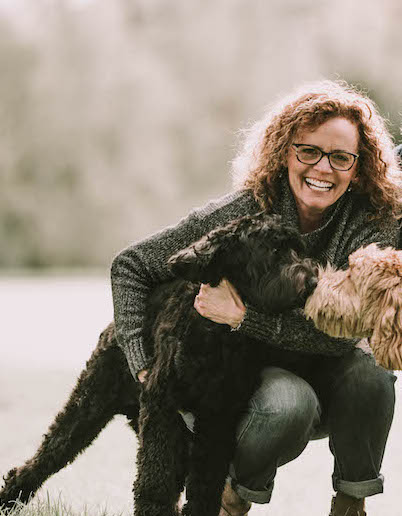 Traci (Clark) Hobson
General Manager
Having literally grown up in the business at Mill Creek; Traci spent her youth picking up rocks to build the course, working the snack bar and pro shop, and mowing greens. The family home was on the 12th hole at the course and she remembers swimming in the ponds- retrieving golf balls between her toes, running through irrigation sprinklers, ice skating on the frozen ponds, playing endless games of H-O-R-S-E at the maintenance shop basketball hoop and of course playing a lot of golf. Golf is truly a family affair: Traci's husband Roy and brother Mike are PGA Professionals, her cousin Ben Curtis played the PGA Tour, and now son Logan is chasing the dream of playing professionally. She is a graduate of The Ohio State University and has worked as merchandise buyer at Walt Disney World, and Grand Cypress Resorts in Orlando. She spent 11 years designing golf apparel and licensed sportswear at Antigua and BellePointe. During this time she outfitted Payne Stewart, the 1993 U.S. Ryder Cup team, LPGA Player Kristal Parker, numerous college and professional sports teams and was twice nominated for the golf industry's Designer of the Year. At Liberty Hills, Traci maintains the website, email marketing, social networking, membership programs, the golf shop and anything else that comes her way. She is keenly focused on the customer experience and creating a unique experience at Liberty Hills. After having lived in 5 other states between them, Traci and husband Roy love life in the Buckeye State and sharing their home with their teenage daughter Molly, and Aussie Labradoodles Murray and Maisey.
---
Murray & Maisey