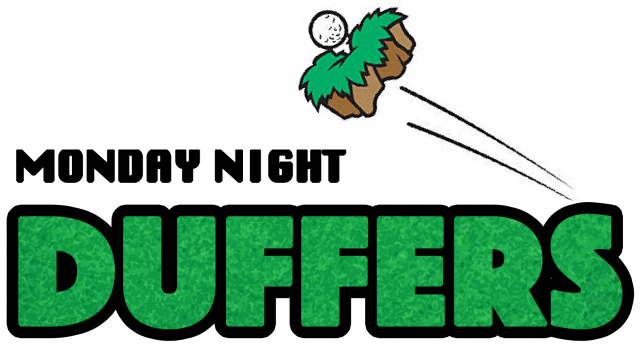 Mondays at 4:00-5:30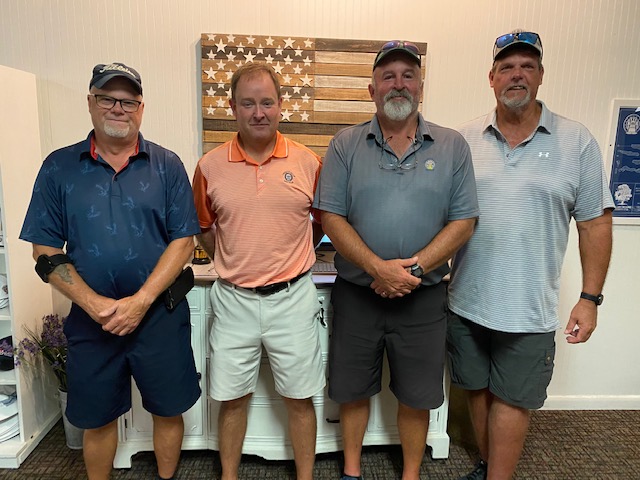 2022 Duffers League Champs: The Fore Horsemen: Dana Fish, Bob Hughes, Doug Rutan and Pete Parks
2022 Season Final Standings
| | | |
| --- | --- | --- |
| Teams | Total Points | Team Members |
| The Fore Horsemen | 894 | Bob Hughes | Dana Fish | Doug Rutan | Pete Parks |
| Coleman 1234 | 869 | Butch Coleman | Logan Coleman | Mark Coleman | Mason Coleman |
| WOON | 865 | Jered Neidhart | Payton Oyer | Shawn Oyer | Tim Whalen |
| Team LIGMA | 864 | Bob Davis | Chris Davis | Cory Cooper | Jason Hamilton |
| Par Fore | 807 | Chuck Thornburg | Dave Allison | Heidi Cooksey | Tom Cooksey |
| Fairway Boys | 802 | Chuck Graber | Jere Daniels | Larry Gleeson | Scott Morris |
| Liberty Bell Ringers | 795 | Chris Louth | Jordan Fultz | Miker Ringler | Robert Benavides |
| Four Old Raiders | 794 | Chris Kinney | Dave Eley | Kevin Brown | Mike Coleman |
| Weapons of Grass Destruction | 762 | Darrell Johnston | David Heaberlin | Mike McCall | Russ Walters Sr |
| Bogeys & Beer | 740 | Aaron Wilcoxon | Jason Evans | Jeremy Plank | Mike Asman |
| Wood Chippers | 737 | Cody Riley | Dave Jr Riley | Dave Sr Riley | John Gibson |
| Draft Picks | 720 | Gary D Thomas | Jay Parsons | John Robson | Kenny Rogers |
| Birdie Boys | 705 | Doug Hall | Jason Welsh | Shaun Shipp | Storm Shipp |
| Morning Woods | 662 | Devin Kipker | Donovan Ebbeskote | Dustin Craig | Kalaeb Draper |
2022 Duffers League Information

All players will be required to have a USGA/GHIN/World Handicap this season. We will be using across the board in all of our leagues and other tournaments so every player has one handicap. This also travels with you and can be used worldwide, anywhere you play. You can read more about a GHIN Handicap HERE.
League players will pay our reduced members rate of $26 for this service. If you already purchased this for 2022, you're all set.
League Fees based on 17 weeks and are paid in 2 installments.
OR pay FULL season and get 1 week FREE. (price breakdown shown on PAY FEES page)
GHIN Fee: $26, all players unless already purchased for 2022
Riders: $187 each half ($356 full season)
Walkers: $142 each half ($271 full season)
LHGC Members (riders): $88 each half ($169 full season)
LHGC Members (walkers/ annual cart members): $25 each half, ($50 full season)
LHGC Members who do not have annual cart may also purchase a Members eCart Card for optional use if they walk & ride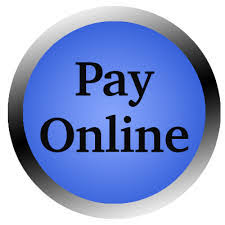 2022 Schedule Highlights
April 11- First half fees due
April 18 - First Week of League Play, Head to Head Team Matches Begin
May 30- Memorial Day, No League
June 13- Second half fees due
July 4 - Independence Day, No League
August 29 - Final night of league play followed by distribution of winnings
League Rules & Format
White Tees, with the exception of players 70+ (silver tees) and women (red tees)
Improve your lie anywhere using the club head to do so and remaining in same cut of grass.
Out of Bounds- play stroke only, no distance. Drop a ball anywhere along the flight path that the out of bounds ball traveled, add a stroke and play from there. Out of bounds is marked by a white stake.
Environmental areas- drop ball in play near entry point, free drop. Do not drive carts into environmental areas to look for balls.
Red Stakes mark a lateral hazard
Tree Relief- one club length away while keeping ball in same cut of grass, no closer to hole.
Subs- It's your responsibility to get your own sub. All sub notifications should be called in to the golf shop at 937-592-4653 no later than 12 noon league day. Two players minimum per team per week. Please arrange for a sub if three of your regular players will be absent the same night, otherwise your team will get no points for the week. There is no longer a deadline for subs. Any player in our Ghin system is eligible to sub on any date.
Subs who do not have a GHIN handicap will play at 0.
CLICK TO SEE POTENTIAL SUBS WITH GHIN HANDICAP: LHGC_Ghin_Roster_2022.pdf
This is where you will now find information, tee times, schedules, matches, results & contact info for other players in your league. To access any locked pages on the portal sign in with your league's GGID below:
RDFWXF

You do not need to sign in with your email or password. Just type in the GGID code above.