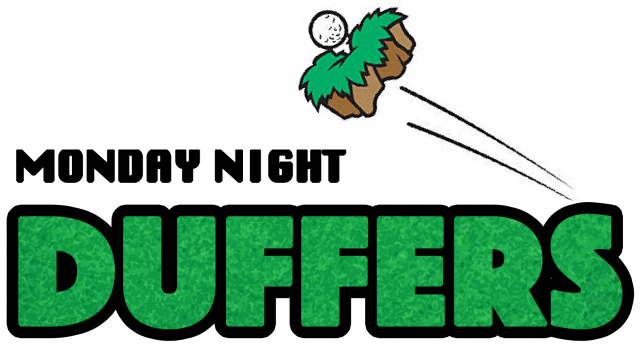 2019 League Meeting is April 8, 5:30 in the Liberty Tavern. Please send at least one representative from your team to the meeting.


2018 Player Contact Info
2019 Dates for league play: (opponent schedule to come after teams are set)
April 15, 22, 29
May 6, 13, 20 (not Memorial Day)
June 3, 10, 17, 24
July 1, 8, 15, 22, 29
August 5, 12, 19
2019 Duffers League Information

Dues- First half are due by April 15, first night of league play. Second half due June 17.
Corresponding dues include greens fees (and cart for riders) and skins will be paid for by the half season. This makes check-in easier for all of us on a weekly basis and builds a better league.

Riders: $178 per half
Walkers: $133 per half
LHGC Members (riders): $79 per half
LHGC Members (walkers or annual cart members): $25 per half
Skins: $3 per week, net and gross
Subs- It's your responsibility to get your own sub. All sub notifications should be emailed to: This email address is being protected from spambots. You need JavaScript enabled to view it. no later than 2 pm Monday if you want the scorecards printed with changes in time for league play.
White Tees, with the exception of players 70+ (silver tees) and women (red tees)
League Handicaps will be based on Duffers league play only.
Improve your lie anywhere using the club head to do so and remaining in same cut of grass.
Out of Bounds- play stroke only, no distance. Drop a ball anywhere along the flight path that the out of bounds ball traveled, add a stroke and play from there. Out of bounds is marked by a white stake.
Environmental areas- drop ball in play near entry point, free drop. Do not drive carts into environmental areas to look for balls.
Red Stakes mark a lateral hazard and are played the same way.
Tree Relief- one club length away while keeping ball in same cut of grass, no closer to hole.
Two players minimum per team per week. Please arrange for a sub if three of your regular players will be absent the same night.
To sub in second half of season, sub must have subbed in first half of season.
No bye weeks. Each team will have an opponent each week.
Have fun and enjoy the game!
Chief Duffer: Shaun Shipp- contact Shaun by phone, text or email:
(937) 597-3524 This email address is being protected from spambots. You need JavaScript enabled to view it.