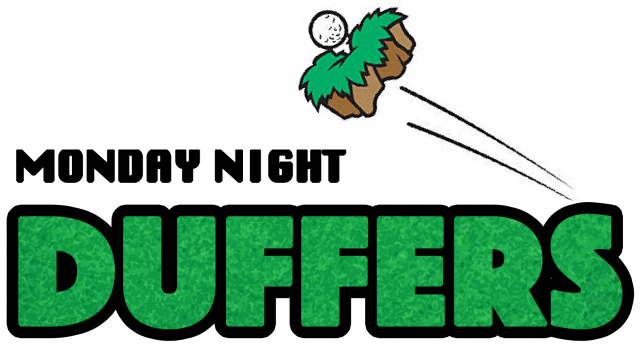 Mondays at 5:30 (shotgun start)
The portal contains player list & contact info, weekly & season long pairings, tee times, player statistics and more!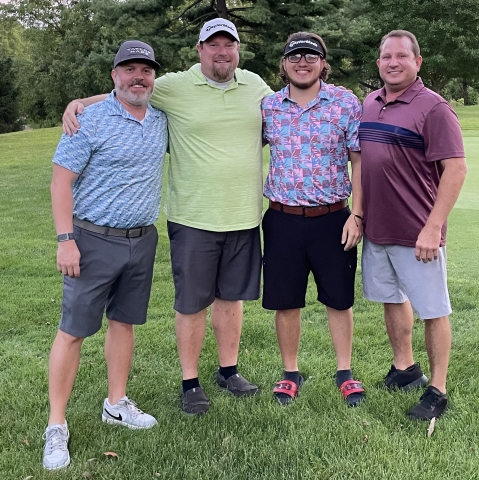 Congrats to season champs Tim Whalen, Jered Neidhart, Payton Oyer and Shawn Oyer!
Duffers League Rules & Format
White Tees, with the exception of players 70+ (silver tees) and women (red tees)
Improve your lies everywhere, including bunkers
Out of Bounds- play stroke only, no distance. Drop a ball anywhere along the flight path that the out of bounds ball traveled, add a stroke and play from there. Out of bounds is marked by a white stake.
Environmental areas- drop ball in play near entry point, free drop. Do not drive carts into environmental areas to look for balls.
Red Stakes mark a lateral hazard
Tree Relief- one club length away while keeping ball in same cut of grass, no closer to hole.
Subs- It's your responsibility to get your own sub. All sub notifications should be called in to the golf shop at 937-592-4653 no later than 12 noon league day. Two players minimum per team per week. Please arrange for a sub if three of your regular players will be absent the same night, otherwise your team will get no points for the week. There is no longer a deadline for subs. Any player in our Ghin system is eligible to sub on any date.
Subs who do not have a GHIN handicap will unfortunately have play at 0 handicap. Potential SUB LIST:

GHIN_Roster_Report_23.pdf
Duffers League Players are eligible to play in the LIBERTY CHAMPIONSHIPS!