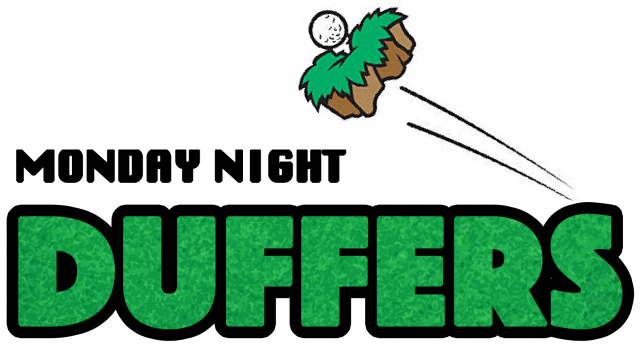 Mondays at 5:30
2021 Duffers League Information

League fees are paid in TWO INSTALLMENTS:
(OR pay FULL season and get one week FREE, see PAY FEES page for price breakdown)
First Half Due by APRIL 19
Second Half Due by JUNE 14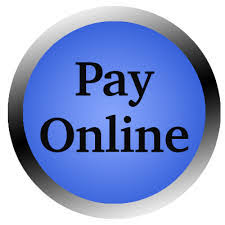 League Fees based on 18 weeks:
Riders: $178 per HALF (you save $3 per week over regular riding rates)
Walkers: $133 per HALF (you save $4 per week over regular walking rates)
LHGC Members (riders): $88 per HALF (save $1 per week by pre-paying cart fees + $25 dues)
LHGC Members (walkers/ annual cart members): $25 per HALF (dues only)
LHGC Members who do not have annual cart may also purchase a Members eCart Card for optional use if they walk & ride

2021 Schedule Highlights
April 19 - Organizational First Week of League, Teams will play together to establish individual handicaps
April 26 - Head to Head Team Matches Begin
May 31- Memorial Day, No League
July 5 - Independence Day Holiday, No League
August 30 - Final night of league play followed by distribution of winnings
League Rules & Format
White Tees, with the exception of players 70+ (silver tees) and women (red tees)
Improve your lie anywhere using the club head to do so and remaining in same cut of grass.
Out of Bounds- play stroke only, no distance. Drop a ball anywhere along the flight path that the out of bounds ball traveled, add a stroke and play from there. Out of bounds is marked by a white stake.
Environmental areas- drop ball in play near entry point, free drop. Do not drive carts into environmental areas to look for balls.
Red Stakes mark a lateral hazard
Tree Relief- one club length away while keeping ball in same cut of grass, no closer to hole.
Subs- It's your responsibility to get your own sub. All sub notifications should be called in to the golf shop at 937-592-4653 or texted to 614-323-1996 no later than 12 noon league day. Two players minimum per team per week. Please arrange for a sub if three of your regular players will be absent the same night, otherwise your team will get no points for the week. To sub in second half of season, sub must have subbed in first half of season.
2021 UPDATE: We will be using our new Smart Phone App for INTERACTIVE SCORING with LIVE LEADERBOARD each week.
Click the image below to download now.

2021 Player/Team Roster

Team
Player
Team
Player
1
COLEMAN, MASON
8
ALLISON, DAVE
1
QUAY, SHANE
8
THORNBURG, CHUCK
1
COLEMAN, MARK
8
COOKSEY, TOM
1
HOUCHIN, ERIC
8
COOKSEY, HEIDI
2
HUGHES, BOB
9
SHERMAN, PHIL
2
COLEMAN, MICHAEL
9
SHERMAN, DUKE
2
JENKINS, KEN
9
NICOL, BRIAN
2
MARQUIS, DOUG
9
NICOL, ANDY
3
GRABER, CHUCK
10
MCKEE, JACOB
3
GLEESON, LARRY
10
MARSH, WARREN
3
DANIELS, JERE
10
TITUS, JEREMY
3
ALSPAUGH, BERT
10
PIERCE, BILL
4
STAMPER, JOHN
11
GIBSON, JOHN
4
SHIPP, SHAUN
11
RILEY SR, DAVE
4
LOUTH, CHRIS
11
RILEY JR, DAVE
4
YOUNG, DAVID
11
RILEY, CODY
5
DAVIS, CHRIS
12
WALTERS, RUSS
5
DAVIS, BOB
12
MCCALL, MIKE
5
HAMILTON, JASON
12
JOHNSTON, DARRELL
5
COOPER, CORY
12
HEABERLIN, DAVID
6
RUTAN, DOUG
13
RINGLER, MIKER
6
FARLEY, PAT
13
BENAVIDES, ROBERT
6
PARKS, PETE
13
CARROLL, LARRY
6
FISH, DANA
13
BALLESTEROS, ARIEL
7
BARNES, JERAMI
14
ASMAN, MIKE
7
WILCOX, JEFF
14
EVANS, JASON
7
MIDDLETON, BRIAN
14
PLANK, JEREMY
7
WESSON, DOUG
14
WILCOXON, AARON

2021 Champs: Dana Fish, Pete Parks, Doug Rutan & Pat Farley (missing from photo)
Final Season Results
Total
Event #17 on 08/30/21
Player
Player Statistics
Team
Pos
Tm
Player
Points
Gross
Hcp
Net
Points
P
B
E
Putts
Points
1
6
RUTAN, DOUG
186.00
35
0
35
11.00
9
PARKS, PETE
74.00
42
7
35
14.00
4
FISH, DANA
184.00
48
3
45
2.00
FARLEY, PAT
54.00
Sub #11
3
0.00
Total Points: 865.00 Player: 498.00 Sub: 367.00
2
2
HUGHES, BOB
220.00
37
1
36
7.00
4
2
MARQUIS, DOUG
167.00
38
3
35
15.00
4
1
COLEMAN, MICHAEL
218.00
34
1
33
16.00
6
2
JENKINS, KEN
194.00
38
2
36
5.00
7
Total Points: 861.00 Team: 15.00 Player: 799.00 Sub: 47.00
3
5
DAVIS, CHRIS
203.00
37
3
34
15.00
5
1
DAVIS, BOB
184.00
41
5
36
9.00
4
HAMILTON, JASON
185.00
42
4
38
14.00
2
1
COOPER, CORY
199.00
44
5
39
13.00
2
1
Total Points: 792.00 Player: 771.00 Sub: 21.00
4
13
FULTZ, JORDAN
149.00
37
2
35
18.00
5
1
17
WILLIAMS, MATT
141.00
48
7
41
14.00
1
BENAVIDES, ROBERT
140.00
Ghost #1
4
0.00
RINGLER, MIKER
198.00
39
6
33
14.00
5
1
Total Points: 774.00 Team: 88.00 Player: 635.00 Sub: 51.00
5
8
ALLISON, DAVE
198.00
35
2
33
15.00
3
3
COOKSEY, HEIDI
193.00
44
7
37
7.00
3
1
COOKSEY, TOM
188.00
40
4
36
6.00
4
THORNBURG, CHUCK
143.00
38
6
32
17.00
7
Total Points: 767.00 Player: 722.00 Sub: 45.00
6
3
GRABER, CHUCK
204.00
35
0
35
11.00
9
DANIELS, JERE
159.00
42
5
37
8.00
2
QUAY, LORNE
190.00
36
4
32
20.00
4
2
GLEESON, LARRY
150.00
43
5
38
11.00
2
1
Total Points: 758.00 Team: 14.00 Player: 700.00 Sub: 44.00
7
7
WESSON, DOUG
119.00
40
2
38
7.00
4
1
8
WILCOX, JEFF
183.00
40
5
35
13.00
5
MIDDLETON, BRIAN
173.00
Ghost #5
2
0.00
BARNES, JERAMI
142.00
42
2
40
9.00
5
Total Points: 756.00 Team: 68.00 Player: 617.00 Sub: 71.00
8
1
COLEMAN, MARK
195.00
44
3
41
4.00
2
9
QUAY, SHANE
166.00
46
7
39
16.00
3
COLEMAN, MASON
111.00
Ghost #2
3
0.00
HOUCHIN, ERIC
183.00
41
4
37
8.00
2
1
Total Points: 736.00 Team: 25.00 Player: 655.00 Sub: 56.00
9
4
LOUTH, CHRIS
157.00
Ghost #3
2
0.00
4
YOUNG, DAVID
102.00
52
9
43
8.00
2
SHIPP, SHAUN
164.00
42
4
38
5.00
4
STAMPER, JOHN
190.00
41
6
35
8.00
3
Total Points: 726.00 Team: 105.00 Player: 613.00 Sub: 8.00
10
12
HEABERLIN, DAVID
172.00
44
6
38
10.00
3
WALTERS, RUSS
203.00
45
8
37
17.00
1
1
MCCALL, MIKE
192.00
44
6
38
12.00
1
JOHNSTON, DARRELL
141.00
46
7
39
9.00
3
Total Points: 720.00 Team: 12.00 Player: 708.00
11
14
ASMAN, MIKE
199.00
38
3
35
18.00
5
1
WILCOXON, AARON
149.00
58
13
45
6.00
EVANS, JASON
172.00
42
6
36
13.00
4
PLANK, JEREMY
162.00
43
7
36
14.00
2
1
Total Points: 718.00 Team: 6.00 Player: 682.00 Sub: 30.00
12
9
SHERMAN, DUKE
154.00
42
4
38
8.00
2
1
27
NICOL, BRIAN
151.00
Ghost #1
10
0.00
NICOL, ANDY
147.00
Ghost #1
6
0.00
SHERMAN, PHIL
142.00
45
7
38
6.00
3
Total Points: 672.00 Team: 40.00 Player: 594.00 Sub: 38.00
13
11
GIBSON, JOHN
208.00
41
4
37
14.00
2
1
RILEY JR, DAVE
129.00
51
12
39
9.00
1
RILEY SR, DAVE
130.00
49
10
39
8.00
1
RILEY, CODY
164.00
43
11
32
16.00
2
1
Total Points: 631.00 Player: 631.00
14
10
TITUS, JEREMY
149.00
44
7
37
12.00
2
13
PIERCE, BILL
140.00
54
14
40
5.00
MCKEE, JACOB
136.00
47
9
38
10.00
MARSH, WARREN
104.00
Ghost #4
9
0.00
Total Points: 608.00 Team: 29.00 Player: 529.00 Sub: 50.00
Substitutes
Sub11
FAWCETT, BOB
137.00
40
2
38
11.00
4
1
On team 6
Skins
GROSS SKINS
10
11
12
13
14
15
16
17
18
W-Par:
4
3
5
3
4
4
5
4
3
Gross
Pos
Player
R-Par:
4
3
5
3
4
4
5
4
3
Score
1
QUAY, LORNE
5
3
5
3
5
4
*4
3
4
36
2
THORNBURG, CHUCK
4
3
5
3
6
4
5
5
3
38
2
WALTERS, RUSS
4
5
6
4
7
6
6
3
4
45
4
COLEMAN, MICHAEL
3
3
4
3
5
4
5
4
3
34
5
ALLISON, DAVE
5
4
5
2
*3
4
5
3
4
35
6
PARKS, PETE
6
3
5
4
4
6
6
5
3
42
6
RINGLER, MIKER
3
3
6
3
6
6
5
4
3
39
8
COOPER, CORY
7
4
4
4
4
6
5
6
4
44
8
WILCOX, JEFF
5
3
5
3
6
4
6
5
3
40
10
GRABER, CHUCK
4
3
5
3
4
4
5
4
3
35
10
GLEESON, LARRY
4
4
7
2
4
7
6
5
4
43
10
RUTAN, DOUG
4
3
5
3
4
4
5
4
3
35
10
FAWCETT, BOB
5
3
4
3
5
6
5
4
5
40
14
BARNES, JERAMI
4
3
5
3
6
5
5
7
4
42
15
DANIELS, JERE
5
4
5
3
5
5
6
5
4
42
16
HUGHES, BOB
6
3
4
2
4
5
5
4
4
37
17
COOKSEY, TOM
4
4
5
3
5
5
6
5
3
40
18
JENKINS, KEN
4
3
5
3
5
4
5
6
3
38
19
COLEMAN, MARK
5
3
6
4
5
7
6
5
3
44
20
FISH, DANA
5
4
6
4
6
5
8
6
4
48
League Total:
92
68
##
62
99
##
##
93
71
797
Count:
20
20
20
20
20
20
20
20
20
20
League Average:
5
3
5
3
5
5
6
5
4
39.85
Skins
Hole
Score
ALLISON, DAVE
14
3
QUAY, LORNE
16
4
NET SKINS
10
11
12
13
14
15
16
17
18
W-Par:
4
3
5
3
4
4
5
4
3
Gross
Net
Pos
Player
R-Par:
4
3
5
3
4
4
5
4
3
Score
Hcp
Score
1
QUAY, LORNE
4
3
4
3
4
3
4
3
4
36
4
32
2
THORNBURG, CHUCK
3
3
4
3
5
3
4
4
3
38
6
32
2
WALTERS, RUSS
3
4
5
4
6
5
5
*2
3
45
8
37
4
COLEMAN, MICHAEL
3
3
4
3
5
3
5
4
3
34
1
33
5
ALLISON, DAVE
5
4
5
2
*2
3
5
3
4
35
2
33
6
PARKS, PETE
5
*2
4
4
3
5
5
4
3
42
7
35
6
RINGLER, MIKER
*2
3
5
3
5
5
4
3
3
39
6
33
8
COOPER, CORY
6
4
*3
4
3
5
4
6
4
44
5
39
8
WILCOX, JEFF
4
3
4
3
5
3
5
5
3
40
5
35
10
GRABER, CHUCK
4
3
5
3
4
4
5
4
3
35
0
35
10
GLEESON, LARRY
3
4
6
2
3
6
5
5
4
43
5
38
10
RUTAN, DOUG
4
3
5
3
4
4
5
4
3
35
0
35
10
FAWCETT, BOB
5
3
4
3
4
5
5
4
5
40
2
38
14
BARNES, JERAMI
4
3
5
3
5
4
5
7
4
42
2
40
15
DANIELS, JERE
4
4
4
3
4
4
5
5
4
42
5
37
16
HUGHES, BOB
6
3
4
2
4
4
5
4
4
37
1
36
17
COOKSEY, TOM
3
4
4
3
4
4
6
5
3
40
4
36
18
JENKINS, KEN
4
3
5
3
4
3
5
6
3
38
2
36
19
COLEMAN, MARK
5
3
5
4
4
6
6
5
3
44
3
41
20
FISH, DANA
5
4
5
4
5
4
8
6
4
48
3
45
League Total:
82
66
90
62
83
83
##
89
70
797
71
726
Count:
20
20
20
20
20
20
20
20
20
20
20
20
League Average:
4
3
5
3
4
4
5
5
4
39.85
3.55
36.3
Skins
Hole
Score
RINGLER, MIKER
10
2
PARKS, PETE
11
2
COOPER, CORY
12
3
ALLISON, DAVE
14
2
WALTERS, RUSS
17
2
Chief Duffer: Shaun Shipp- contact Shaun by phone, text or email: (937) 597-3524 This email address is being protected from spambots. You need JavaScript enabled to view it.