UNLIMITED Golf!

The FREEDOM to play as much as you want #LetFreedomSwing
Good for ONE YEAR from purchase date
Reduced rates for our club events
Liberty Championship
Senior Scrambles
Ladies Scrambles
Special annual tournaments
4.6 Stars on Google & Facebook
"Hands down my favorite course!"
"Treat you like family"
"You get a feeling of home as soon as you walk in the clubhouse"
"Warm, welcome and down home service"
"One of the finest & exciting courses in our part of Ohio"
An invitation for our member-only, Men's Liberty Cup
Our version of the "Ryder Cup"
An annual autumn tradition, a weekend to remember!
More value for your money

Senior membership is valid 7 days a week
Valid for league & tournament play
10% discount for Current Renewing Members
(discount available for one time full payment when renewed by your expiration date)
Annual Pass Terms:
All play is subject to course and range availability.
Dependent children are considered age 18 & under.
Riding cart fees are priced per person towards a shared cart and are subject to 7.25% Ohio sales tax.
All prices and programs are subject to change.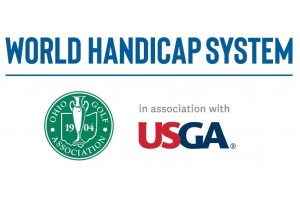 Purchase your 2023 GHIN HANDICAP HERE directly through the Ohio Golf Association. You will be redirected to their site for the purchase.
QUESTIONS? Contact us HERE.
If an annual pass isn't right for you, consider our 5-Play Cards. You save by Pre-Purchasing 5 Rounds! Click Here